Management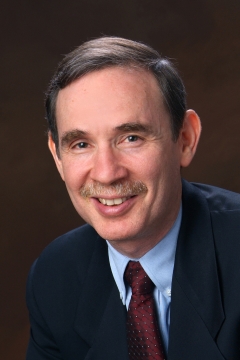 Mitchell Lieber, president and producer, is an accomplished documentary producer, journalist and marketer.
Broadcasting Veteran
Lieber began working in broadcasting and journalism more than 30 years ago as a teenager, serving as a news stringer for WGLD-FM (now WVAZ-FM) Oak-Park-Chicago and hosting programs and constructing a radio studio for Radio Free Chicago which was heard for four hours each evening on Chicago's WEAW-FM (now WOJO-FM) and then on WNIB-FM (now WDRV-FM) during the years 1969-1970. While still in his teens, Lieber's 1972 radio program This Is A Test on Chicago's WNIB-FM was acclaimed by critic Ray Townley as "the most culturally satisfying program on the air" in Chicago.
After a stint at WNIB-FM as an audio engineer, Lieber went on to serve as the station's public affairs director from 1978-81, producing documentaries and conducting a weekly interview program. On the business side he guided WNIB-FM to a major power increase from the FCC, substantially increasing the radio station's coverage and value (it sold in 2001 for $165 million). During this same period Lieber co-founded of the Chicago Area Broadcast Public Affairs Association (CABPAA) and was an incorporator, steering committee member and treasurer of the public radio group the National Federation of Community Broadcasters (NFCB). Although Lieber left broadcasting for a career in direct marketing in 1982, he returned to broadcasting to serve as marketing manager at WFMT-FM in Chicago (1988-89).
For more than twenty-five years Lieber served as a director and officer of the Chicago Instructional Technology Foundation (CITF) and its educational TV station that broadcasts to Chicago area schools (via wireless cable TV) from the AON Center, Chicago Classroom TV (CCTV) . In 1996, he was involved in founding its Future Filmmakers Festival which was eventually spun off to Cinema/Chicago, parent of the Chicago International Film Festival. He also instigated a special series of TV programs about conflict resolution for inner city youth, Peace in the Classroom. Lieber is a graduate of the Hollywood Film Institute, several courses at Chicago Filmmakers and is a member of International Documentary Association (IDA), Chicago Filmmakers, and the Independent Film Project (IFP).
Prolific Writer
In the course of his career, Mitchell Lieber has written more than one hundred articles for general circulation periodicals, trade journals and the web, including articles and chapters for books on marketing. His essay projecting the future of direct marketing won the Towards the Twenty-Second Century Award, commemorating the Chicago Association of Direct Marketing's 50th anniversary.
Respected Marketer and Management Consultant
In marketing, since 1989 Lieber has been president of the consulting firm Lieber & Associates with clients ranging from BP and SunTrust Bank to the Field Museum of Natural History. He is a contributing author to three books on marketing including the college text, Cases & Readings in Integrated Marketing by Kelly and Jones (Racom). He is past president of the Chicago Association of Direct Marketing (CADM) and is recipient of its 2003 Chicago Direct Marketer of the Year Award. He is the 2006-08 chairperson of the Direct Marketing Association's (DMA) International ECHO Awards, which recognizes the best web sites, TV ads, direct mail and integrated campaigns in the world. Lieber conceived and founded its ECHO Academy of Direct Marketing Arts and Sciences.
Return to About Us